When you hear the word safari, it is without a doubt that either Kenya or Tanzania deserve the spotlight. I bet you've heard of these countries halfway through your African trip planning and since they are primarily big game destinations, you've probably found yourself torn between the two. Well, why not visit both? They are geographically proximal, they are home to most of Africa's finest attractions, and best of all, the world renowned Great Migration happens in both Kenya and Tanzania. With a multi-country adventure to these countries, your African trip will surely be legendary! Here are 7 reasons why Kenya and Tanzania is the perfect combo safari:
Abundant Wildlife
Kenya and Tanzania boast a diverse, picture-perfect landscape and an incredibly magnificent fauna. To paint a picture in your head on how marvelous the  wildlife and African scenery are in these countries, I'm going to tell you a secret — they both inspired the classic film The Lion King!
Kenya holds a lot of parks, game reserves and private conservancies that hosts the highest density and most diverse wildlife in the world. Herds of elephants, predators and even rare animals like African wild dogs and sable antelopes can be found here. The "Big Five" – lion, buffalo, rhino, elephant, leopard – are plenty all year round and so are some of the "Little Five" like antlions and leopard tortoises. The "Special Five" which includes grevy's zebras, Somali ostriches, gerenuks, beisa orynxes and reticulated giraffes can also be easily spotted around the northern part of Kenya. Of course, since Kenya is one of 2 venues of the Great Migration, hundreds and thousands of wildebeest, zebras, antelopes, elands and gazelles graze its vast plains. These animals can also be found in Tanzania as it is the other venue for the Great Migration.
Among the many other animals that you can find in Tanzania are bat-eared foxes, dik-diks, giraffes, hyenas, blue-and-white colobus, and baboons. It is also considered the best country to spot lions, cheetahs and leopards. However, the best part is, there are animals that are unique to Tanzania and cannot be found anywhere else! To name a few, Dwarf galagos, Sanje mangabeys, Pemba flying foxes and Demon African mole rats.
Home to the Great Migration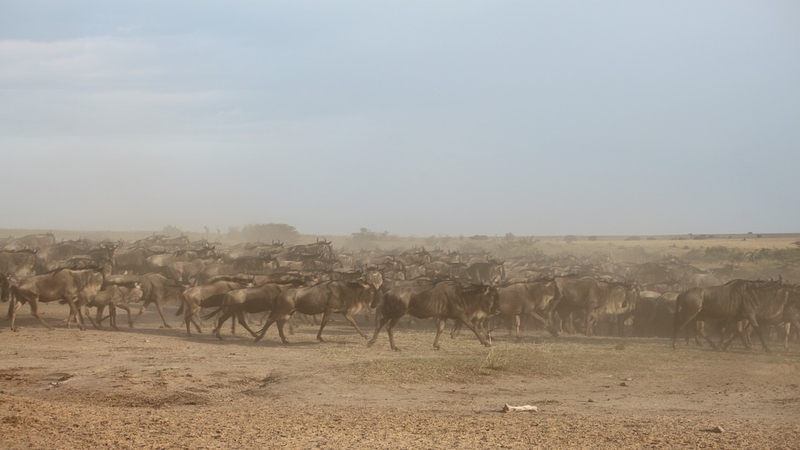 This spectacular annual event is most probably the main reason why vacationers dream of going to East Africa. Recognized as the greatest wildlife spectacle on Earth and the world's largest animal migration, it is no surprise that this event is the main highlight of Kenya's and Tanzania's tourism.
Millions of wildebeests, Thomson's gazelles, elands, topis, impalas and zebras flock from one place to another to find better grazing. From Serengeti in Tanzania then across the crocodile- and hippo-filled rivers to Masai Mara in Kenya, these migrants chase the rains in a struggle for survival. While it sounds a bit easy to run around the plains in herds, opportunistic predators make it a hell of an endeavor. From their calving season in January to the start if their migration around April and down to the intense river crossing in July, predators like lions, leopards and Nile crocodiles wait on them. So imagine being able to witness this action-packed event! Luckily, Kenya and Tanzania hold numerous safaris that give you a guaranteed front seat to this natural wonder.
World-class Avifauna
Aside from the profuse wildlife in Kenya and Tanzania, these countries also offer a prolific birdlife that could leave twitchers astounded and unable to straighten their arms from holding their binoculars. Sure, flamingos, ostriches, pheasants and storks can be easily found in these countries but what's really more special are those species unique to each.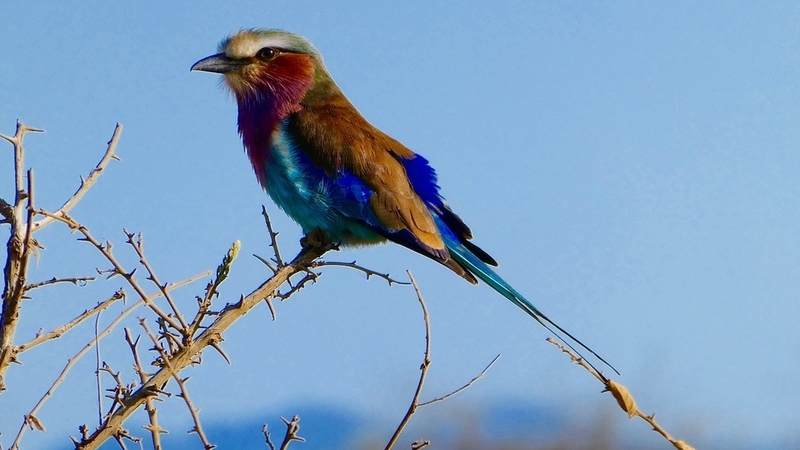 Kenya is home to 1105 recorded bird species and Tanzania hosts over 1100 species. Williams' lark, Jackson's francolin, Tana River cisticola, Hinde's pied babbler and the endangered Clarke's weaver, Sharpe's longclaw and Aberdare cisticola are endemic to Kenya. Pemba scops-owl, gray-breasted francolin, white-lined barbet, Pemba green pigeon and Udzungwa forest partidge are some of the bird species unique to Tanzania.
Wide Array of Activities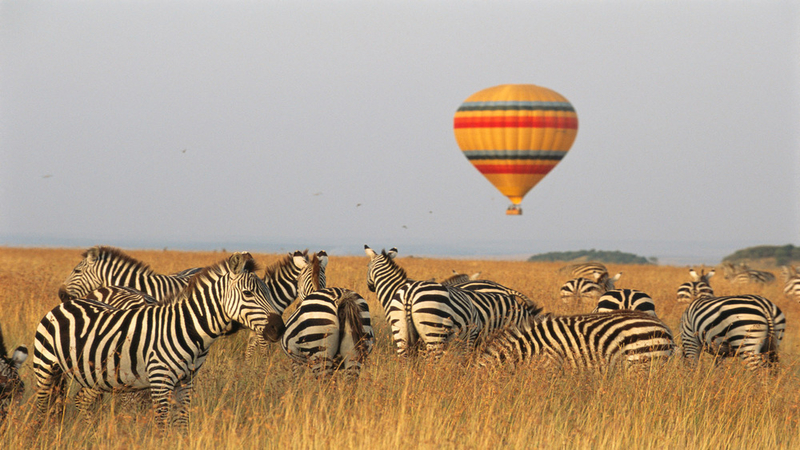 Yes, the classic African scenery with a spawning wildlife and an action-packed exhibition is a sight to behold. But to perk up your trip and make your African adventure as wild as it can get, Kenyan and Tanzanian parks, conservancies and game reserves offer an assortment of exciting activities for you. This includes (but definitely not limited to) hot air ballooning, mobile camping, walking tours, petting and feeding certain animals.
Tropical Paradise
Let's be honest. When we talk about Africa, beach trips barely come to mind. Well, actually, Kenya and Tanzania are not all about the grasslands, the woodlands and the herds of land animals. You'll be surprised how stunning their beaches are. Turquoise waters, long stretches of white sand, year-round sunshine and a perfect tropical climate make a foolproof recipe to cap off your trip and attain that golden glow.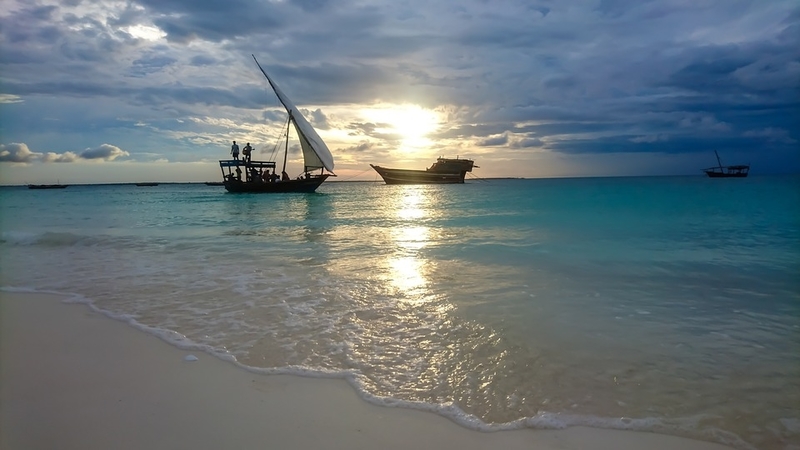 In Tanzania, the most famous beaches are in Zanzibar. These beaches are flanked by coral reefs and are excellent spots for diving and snorkeling. The UNESCO world heritage site of Stone Town is also just situated in Zanzibar island as well as Jozani, the little forest sprawled with red colobus monkeys. Other popular beaches in Tanzania are found in Pemba and Mafia.
In Kenya, you can find glorious beaches in Mombasa, Funzi, Lamu Island, Watamu and Kilifi. If you wish to explore beautiful coral wilderness, Kenya is the place to be! In fact, here you can find Kenyan Barrier Reef – the world's second largest coral reef!
Cultural Tours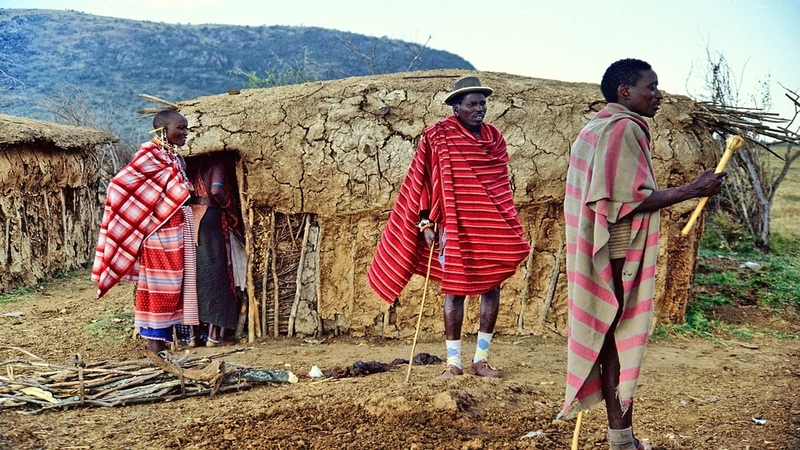 What better way to fully experience Africa than to have close and personal interactions with their tribal people, right? Some of the tribes you can find in Kenya are the Maasai, Swahili, Samburu, El Molo, Pokot, Rendille and Turkana. In Tanzania are the Maasai, Sukumba, Chagga, Hadzabe and Iraqw. You get the chance to visit their villages, eat their local dishes, participate in their ceremonies and maybe even get involve with their traditions.
This is one reason why this part of Africa is considered the "real Africa". Not only will you be able to experience their culture and meet their tribes, you will also be shown some of the most picturesque, unspoiled landscapes in the planet as opposed to the equally famous South Africa which is way too developed already. If you want to experience the basics and have the thrill of the real wilderness, go to Tanzania and Kenya.
Home to Africa's Top Attractions
The continent of Africa has 54 independent countries and countless of game parks, reserves, safaris. The best of the best attractions in all of Africa, however, are quantifiable. A big chunk of these attractions are in Kenya and Tanzania. To name a few are:
Kenya:
Masai Mara National Reserve
Amboseli National Park
Nairobi National Park
Tsavo National Park
Lake Nakuru
Kenyan Barrier Reef
Lamu Island
Tanzania:
Ngorongoro Conservation Area
Mount Kilimanjaro
Zanzibar Beaches
Lake Manyara National Park
Stone Town
Selous Game Reserve
Beyond any doubt, Kenya and Tanzania will leave you breathless. Abundant wildlife, rich birdlife, stunning views, excellent game viewing, Great Migration, beautiful beaches, enlightening cultural trips plus a multitude of exciting activities, no wonder they are both famous African destinations. Plus, they're both so close to each other you can easily drive or take a 5-hour bus ride from Arusha to Nairobi and vice-versa! Most safari operators also offer multi-safaris in these two countries so you don't have to worry about the logistics and planning. Just get that holiday vacation leave approved and leave the rest to your safari operator. So what is there to mull over? Kenya and Tanzania is definitely the perfect combo!