Where We have Been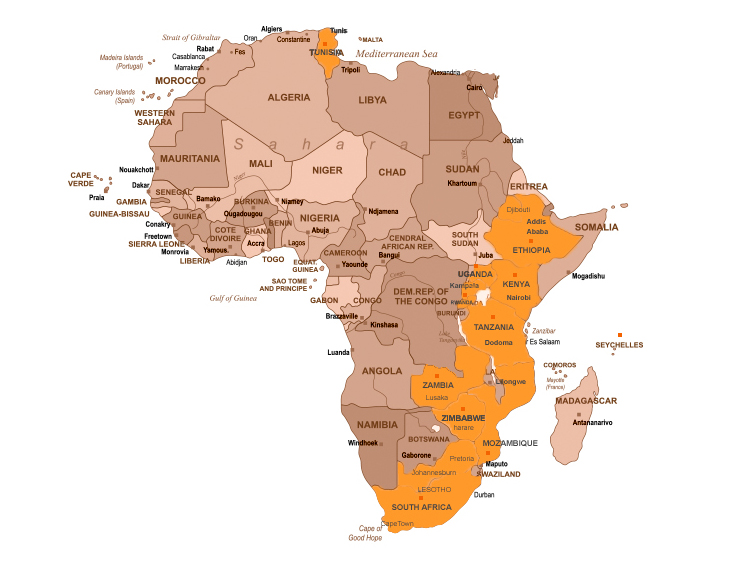 When someone says Africa, what comes to our minds? Just like us, I bet the Lion King soundtrack queues in and you imagine tribes looking far out in the distance. You probably don't realize as well that Africa is a continent with several unique and independent countries. Instead, we picture it as a single entity represented by Simba or Mufasa and imaginatively flip through shots of Nat Geo scenes stuck in our heads. That's not all wrong but we want to show you more than that. After traveling in Africa here and there, we've learned and experienced a lot.
Africa is not all about tribes and safari. Africa is a cultural hub, like being in the past and the present at the same time. Each country is unique in so many ways that referring to it collectively as Africa is an understatement. In this blog, we want to showcase this diversity, inspire and share our travel tips about Africa travels. Follow our journey as we get to know the Real Africa, breaking one stereotype after another, meeting one country at a time.
Countries we know more than a thing or two about
We are Erika and Martin from the Philippines and Denmark. We both had our steady corporate jobs in the Philippines until Martin got a job offer that required moving to Cyprus. At the same time, Erika had an epiphany and found out her passion- to see the world. So off she went to Africa first and to the rest of the world afterwards, visiting Martin every so and so months in Cyprus.
During the course of Erika's travels in Africa, she found a volunteering opportunity that turned out to become a regular freelance job. Martin, on the other hand got inspired to find his own passion and decided to tag along as he begins the search.
Latest Articles
Africa is known as a tribal continent even though it is not always the determining factor in a nation's life. Colonial powers took little notice of tribes when they drew their national boundary lines. The result is that several tribes overlap into two or even three...