TOP PARKS IN TANZANIA
Here are Safari parks you can choose from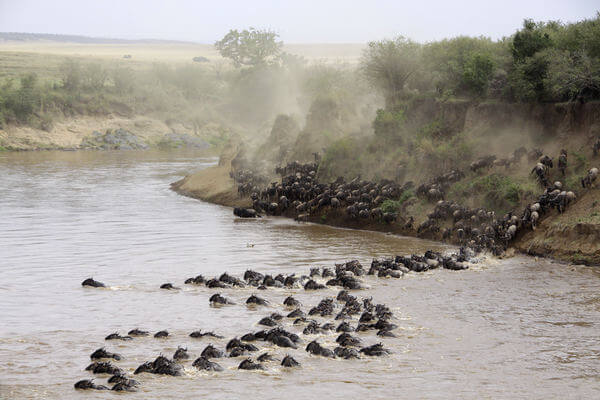 Serengeti National Park
Serengeti National Park is probably the most famous as well as the most photographed park in Tanzania. Aside from being the main venue for The Great Migration, Serengeti National Park is also known as the prime cheetah country. Its sprawling plains is home to the highest concentration of large mammals in the world including the big 5. Its prolific birdlife will also amaze any twitcher or even a regular traveler.
Ngorongoro Conservation Area
Often referred to as "The Wildlife Eden", Ngorongoro Conservation Area is a World Heritage Site that lies in the northern circuit, continuous to the infamous Serengeti. It is best known for its endangered black rhinos, big 5 and the world's largest inactive volcanic caldera, Ngorongoro Crater.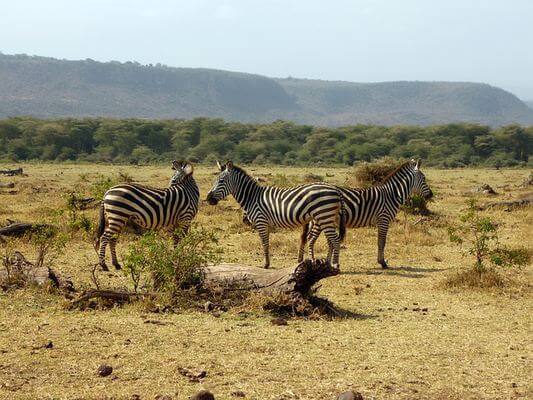 Lake Manyara National Park
A popular stop on the way to Serengeti and Ngorongoro Conservation Area, Lake Manyara is an absolute scenic gem. In fact, it was the setting for the old Tarzan films. It has an unspoiled, varied ecosystem teeming with wildlife and an incredible array of birdlife. You can find buffalos, giraffes, hippos, antelopes and one of the thickest baboon and elephant population in Africa but what Lake Manyara is very famous for are the thousands of flamingoes by its soda lake, huge elephant herds and the tree-climbing lions.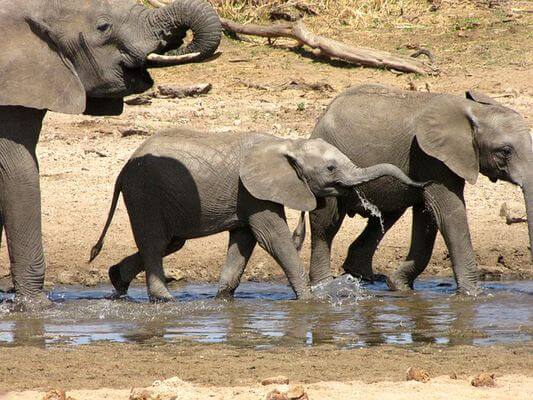 Tarangire National Park
A neighboring park to Lake Manyara, Tarangire National Park is the sixth largest park in Tanzania. It is also home to the country's largest elephant population with herds of about 300 elephants around its marshlands and watering holes. The big 5, sans the rhino, can also be easily spotted around the park as well as impalas, wildebeest and zebras. Tarangire National Park also holds the highest number of birds in Tanzania, making it a twitcher's ultimate paradise.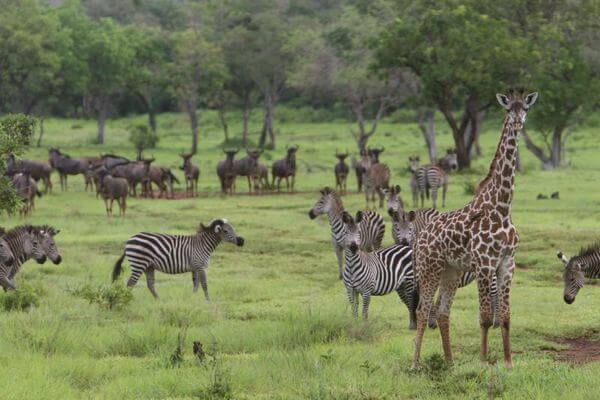 Selous Game Reserve
Selous Game Reserve is Africa's largest natural reserve. It is located in the southern part of Tanzania and is a vast wilderness area covering over 50,000 km² with a river (Rufiji River) dividing it into two regions. The wildlife in Selous is grand, but what sets it apart are the unique wildebeests and the large number of endangered wild dogs. It is also home to the largest population of buffalos in the whole of Africa, hosting about 150,000 of them which is more than twice the entire buffalo population in all of Southern Africa.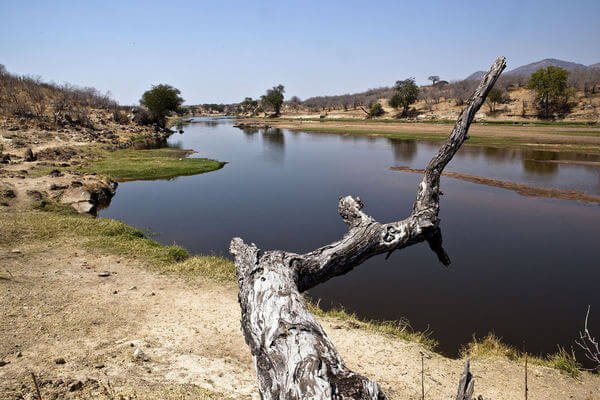 Ruaha National Park
Located in the southern circuit, Ruaha is known as the second largest national park in Tanzania. It is one of the most remote parks and is one hundred percent untouched. The park is famous for its immense concentration of lions, elephants and wild dogs.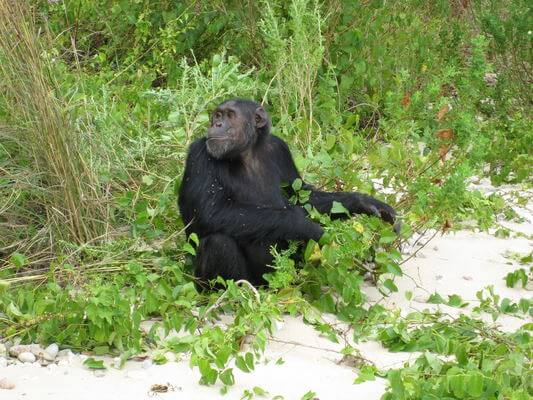 Gombe Stream National Park
Gombe Stream National Park is situated near the borders of Burundi and is about a 4-hour flight from Arusha. Albeit the smallest national park in Tanzania, Gombe offers an equally beautiful landscape and an impressive population of chimpanzees. It also hosts bushbucks, bush pigs, elephants, different species of snakes and other primates including olive baboons and vervet monkeys.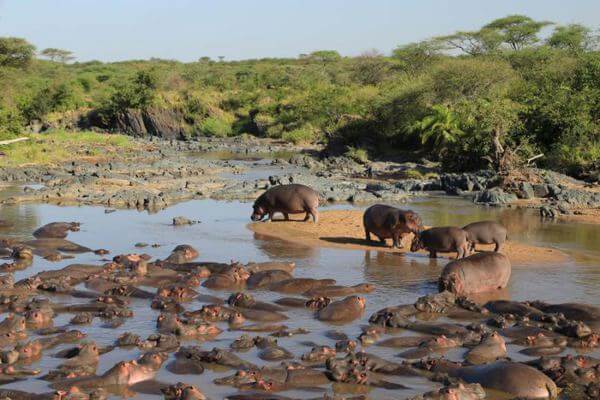 Katavi National Park
Known as the third largest park in Tanzania, Katavi is a remote area particularly popular for its antelopes, elands and astounding populations of hippos and buffalos. It is also known for its dense concentration of crocodiles along Chada and Katavi lakes.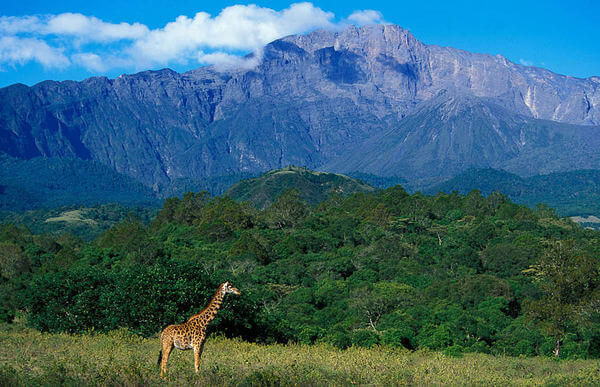 Arusha National Park
Arusha National Park is often overlooked by many tourists as most of them only think of Arusha as a gateway to the safari circuits. However, Arusha National Park is actually the most accessible park in Tanzania and boasts an equally incredible landscape and wildlife. It is best for tourists who want to visit a "small park with lots to see" for a day. Arusha National Park is home to Africa's largest giraffe population and is also the location of the dormant volcano, Mt. Meru, which is a good introductory climbing destination that offers fantastic views of Mt. Kilimanjaro.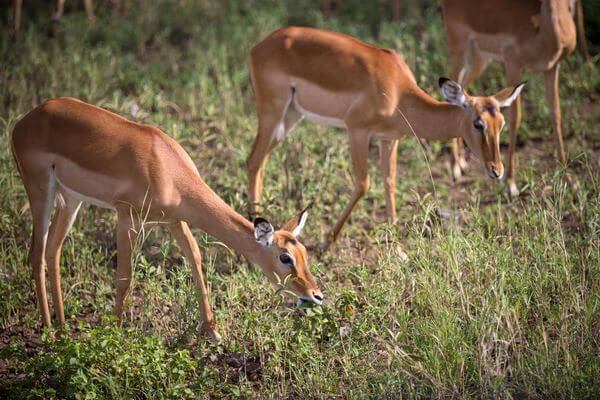 Mikumi National Park
Most accessible through Dar es Salaam, Mikumi National Park is Tanzania's fourth largest park. The highlight of this park is the unique species of giraffes found. Other animals in the park include zebras, buffalos, elephants, wildebeest, impalas, black antelopes, kudus and baboons.