TOP PARKS IN BOTSWANA
Here are Safari parks you can choose from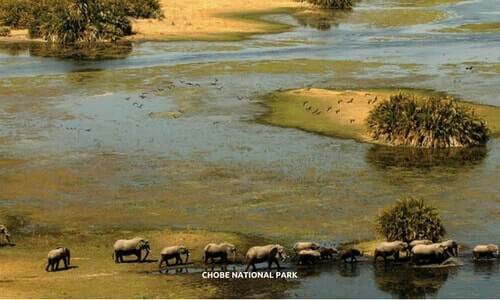 Chobe National Park
Lying on the northwestern part of Botswana and just a few hours away from the famous Victoria Falls, Chobe National Park remains to be Botswana's top attraction. It hosts the largest population of elephants in the world wherein these big-eared creatures frequent the hippo- and crocodile-filled Chobe River everyday and disperse to the park's desiccated lands. The park is also home to a big predator population and herds of buffalos, antelopes, sables and an endless list of herbivores. Its birdlife will also not disappoint as they host over 450 recorded species and during summer, a number of migrants also come. Another exciting thing about Chobe National Park is the chance to go on a river cruise, giving you a different vantage point from the usual wildlife scenery.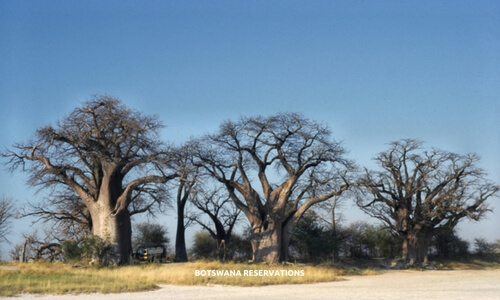 Nxai Pan National Park
Imagine a vast grassy plain and a mopane woodland speckled with herds of giraffe, impalas, jackals, ostriches, zebras, elephants and prides of lions. That's the usual scene at Nxai Pan National Park. The focal point in this park is the large salt pan just 2 kilometres from the main entry point. Trails can also be found in this park as well as the celebrated 1000-year-old baobab trees.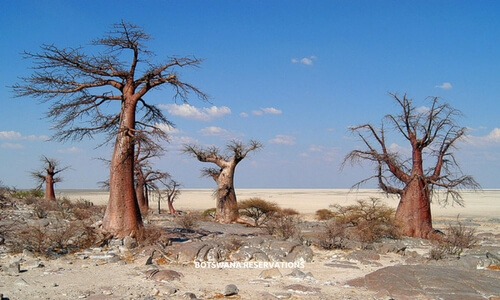 Makgadikgadi Pan National Park
Makgadikgadi Pan National Park is part of the Kalahari basin and located in the western part of the pan. During dry season, you can see cracked, dry savannah but during wet season, this park transforms into a nutrient grassland and a unique riverine habitat for a lot of wildebeests and zebras. Flamingos and pelicans also inhabit the pans during these times. Because of the open landscape, visitors get a better game view and a unique African experience.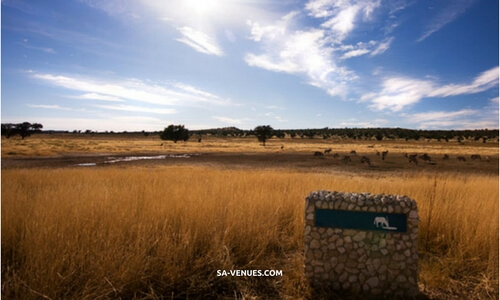 Kgalagadi Transfrontier Park
Located in the southwest corner of Botswana, Kgalagadi Transfrontier Park is a shared and jointly managed wilderness by 2 countries: Botswana and South Africa. It is completely unfenced so that animals can roam freely, and it also observes a strict limit on the number of visitors, number of campers, duration of stay and a few more rules to maintain the pure wilderness experience in the park. The most coveted black-maned lions can be found in this park as well as some of the thickest herds of antelopes, brown hyenas, jackals and wild cats.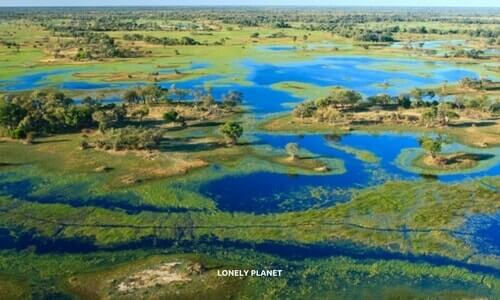 Okavango Delta
An excellent year-round destination, Okavango Delta sits on the northwest region of Botswana. It remains to be one of the country's top attraction with its very profuse wildlife including a large population of waterbucks, hippos and crocodiles. Giraffes, cheetahs, antelopes, hyenas, zebras, wildebeests, warthogs and some of the big 5 can also be found here. It is even sometimes referred to as the "Jewel of the Kalahari" because of its stunning views, diverse ecosystem and prolific wildlife.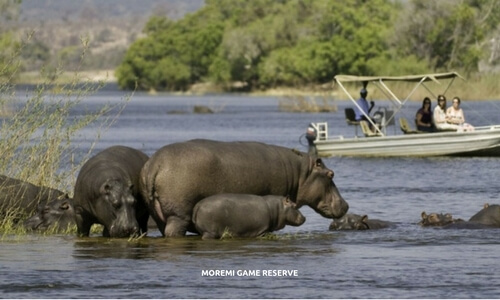 Moremi Game Reserve
According to AfricaGuide, Moremi Game Reserve is described as "one of the most beautiful wildlife reserves in Africa". It is located on the eastern edge of the Okavango Delta with a breathtaking expanse of woodlands, floodplains and lagoons. A prolific birdlife and mammals population including buffalos, bull elephants, lions, cheetahs, rhinos, giraffes, leopards, wild dogs and hyenas can be easily spotted but what's really unique in Moremi Game Reserve are the Red Lechwe antelopes.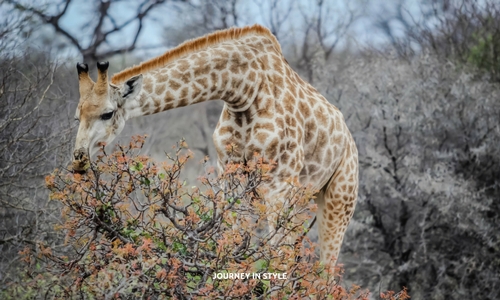 Selina Reserve
Beautifully sandwiched by Chobe National Park and Okavango Delta, Selina Reserve boasts of a 300,000 acre grassland and a wide array of wildlife including cheetahs, giraffes, jackals and leopards. The park is most renowned for its prides of lions and large herds of elephants. It has fantastic camps, stunning lagoons and a famous canoe trail.
Mokolodi Nature Reserve
What's good about this park is that it is so close to Gaborone but once you are inside, you won't feel that you are just by the city. It's the ultimate African wildlife getaway if you're in Gaborone. A private non-profit reserve, the park offers game drives, treks, rhino and giraffe tracking, walks with the elephants and some other wildlife interaction. The main highlight for most visitors, though, is their interaction with the cheetahs. Most cheetahs love to lick their friends so if you get lucky and licked by one of them, your experience will surely be one for the books!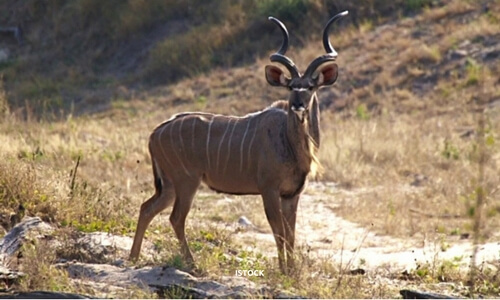 Savuti Reserve
Also sometimes spelled Savute, this park lies on the southwest of Chobe National Park and remains to be one of the prime gameviewing destinations in the country. The park is best known for the predator interaction like lions preying on non-adult elephants, buffalos and lions battling or hyenas hunting antelopes. It is indeed a predator battleground! In fact, a lot of documentaries have been made here. The park also offers beautiful landscapes with hills, forests and lakes around the area.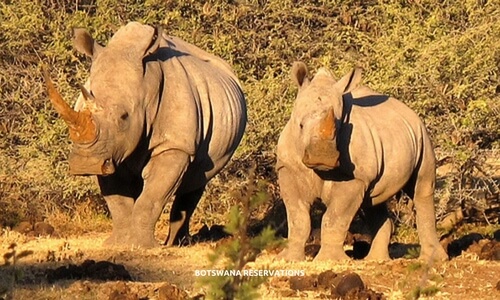 Khama Rhino Sanctuary
Khama Rhino Sanctuary is situated between Serowe and Orapa. It is a tranquil area that serves as a breeding ground for white and black rhinos, hence its name. Other animals seen in the area are blue wildebeests, kudus, zebras, leopards, springboks, ostriches, jackals, giraffes and 230 bird species.